Cerys' shop
All albums bought via this website are signed by Cerys
Cerys' news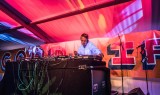 The Good Life Experience 2016 was our biggest year yet! And we'd love to invite you to grab your early bird tickets to next year's festival. They are available at just £69 for the weekend for a limited time only. Click here to buy now: https://www.thegoodlifeexperience.co.uk/buy-tickets/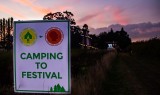 This weekend don't miss out on your chance to buy your festival tickets with 10% off! Just use the code 'SUMMER' at the checkout online. This is a flash sale, which will end at midnight on Wednesday, so don't delay…THIS WAY!
See Cerys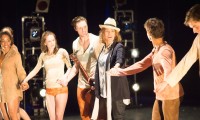 Sadler's Wells
November 29, 2015 @ 7:00 pm – November 30, 2015 @ 10:00 pm
Cerys on 6
Sundays, 10am – 1 pm, BBC 6 music
With over half a million listeners, Cerys Matthews' Sunday morning show is the biggest single show on Radio 6, and the most listened to digital show in the UK.
Cerys programmes as well as presents the show which celebrates music of all genres, all eras and all languages. The very best soul, rock, reggae, old timey, blues, jazz, country, classical and world music is played over three hours and is a unique format. Cerys may add a poem, a recipe, visit her 'curiosity shop' and might invite a historian, botanist ,publisher or song collector to share their story. 
Previous guests  on the show include Kate Adie, Allen Toussaint, Tito Jackson, John Renbourn, Bryan Ferry , Ronnie Wood, Herb Alpert, Tony Palmer, Jac Holzman, Martha Reeves, Tom Paley, Phil Manzanera, Woody Woodmansey (Spiders from Mars), the Clash' s Topper Headon, Ahmad Jamal and Tom Jones.
Catch up on the latest episodes on iPlayer