I recently went to Griff House in Nuneaton to film for the BBC One Show about legendary novelist and poet George Eliot aka Mary Ann Evans.  I was moved to write to you about my visit. Usually when  I have the happy privilege of covering sites of historic interest they are in perfectly fine fettle and up and running well. This time was a little different, and I'd like to tell you about it, in case you too fancy getting involved in helping the George Eliot Fellowship work towards safeguarding Griff House and its outbuildings for future generations to enjoy: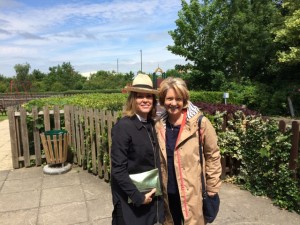 George Eliot was born Mary Ann Evans in 1819 and lived at Griff House, in Nuneaton, Warwickshire for 21 years. Although Griff is now run by Whitbread as a Beefeater Restaurant and Premier Inn, the George Eliot Fellowship (GEF) work closely with Whitbread to preserve this great Victorian novelist's childhood home.
At the back of Griff is beautiful farmland which is what George Eliot would have seen. She would have known and used the outbuildings too, for when she was 16, her mother died and she became the full time housekeeper at Griff for her father and brother. She would have fed the chickens and collected the eggs. She made jams and jellies and cheesecakes. We know she worked in the dairy making butter and cheese. All grist to the mill for this novelist who later would use her rural upbringing in novels such as Adam Bede, The Mill on the Floss and Silas Marner – highly successful novels. Adam Bede outsold Dickens' A Tale of Two Cities!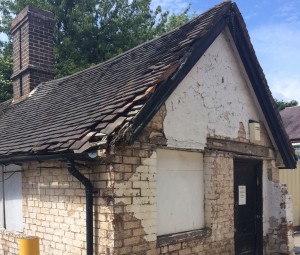 The GEF has worked hard to save one of the outbuildings at Griff – the dovecote – from being demolished. They plan to open it as a Visitor Centre in 2016 where they look forward to welcoming people from all around the world to this precious heritage site.
Preserving Griff is an uphill struggle – there are other outbuildings on the site that need saving for future generations to enjoy. Donations would be hugely appreciated but no pressure! – just get involved whichever way you fancy- eg  join the George Eliot Fellowship.
You can see what the GEF are getting up to by visiting their website: www.georgeeliot.org and follow their Facebook page for their latest events and comments. Twitter @G_E_fellowship.
Many thanks for reading this,
Cerys Matthews