Cerys currently presents Cerys on 6, every Sunday morning at 10am on BBC Radio 6 music. Cerys programmes and hosts the show each week, and is known for bringing listeners eclectic music from blues to beats with poetry, and live music sessions. With over half a million listeners, Cerys' Sunday morning show is the biggest single show on Radio 6, and the most listened to digital show in the UK. 
Session guests have included Hozier, Fatoumata Diawara, Fanfare Ciocarlia, Sturgill Simpson, Yasmine Hamdan, Villagers, Roberto Fonseca, Criolo, Mulatu Astatke, Tom Brosseau, Big Boss Man, Flavia Coelho,Orchestre du Montplaisant, Tamikrest, Gulp, Frazey Ford and Valerie June.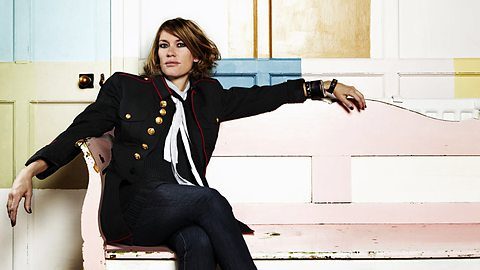 She can be regularly seen on The One Show, where she is their roving cultural reporter, covering art, music, books and culture. Recent topics include reports on Chalky Davies (a top celebrity photographer during the punk and new wave era), Poldark, Anne Bronte, Ian Fleming's Chitty Chitty Bang Bang & the city of Derry.
Cerys has written and presented documentaries for radio and television on topics including the Gospel singer and civil rights activist Mahalia Jackson, buck dancing in Georgia, cigar rolling in Cuba, shark fishing, the Mississippi River and its music, Hildegard Von Bingen and taking a road trip from Nashville to Memphis exploring the history of country music. She filmed and wrote an episode of BBC2's My Life in Verse, in which she traveled back to her roots to explore the extraordinary legacy of Celtic poetry, and to discover why poets can make us feel so connected to the places we call home. In 2010, she worked with Goldie on a popular BBC series called Goldie's Band, By Royal Appointment, in which a band was put together to perform in front of Prince Harry.
She also wrote and presented Ballad Tree, a 6 part series for S4C, the Welsh language channel.