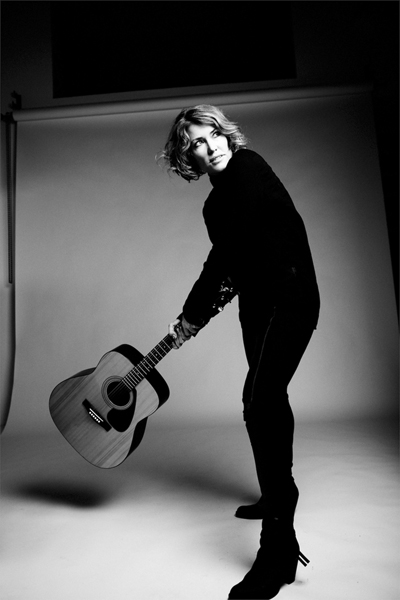 Cerys Matthews is a musician, author, broadcaster and festival owner: The Good Life Experience.
She is a DJ on BBC Radio 2 and BBC 6 Music where she programmes and hosts an award-winning weekly show.
Cerys also writes and presents television and radio documentaries and is the cultural roving reporter for BBC One show.
In 2019, Cerys released 'Where the Wild Cooks Go', a 'folk cookbook'  brim-full of generations-old nuggets of wisdom, proverbs, poems, stories about Catatonia touring days and other escapades, plus over a hundred recipes and cocktail ideas from 15 countries with a Spotify playlist ready to go for each country.
The same October,  'Tell Me The Truth About Life: 100 Poems that Matter'  was published to celebrate 25 years of National Poetry Day. Cerys curated this 'people's anthology' setting contemporary works by the likes of Yrsa Daley-Ward, Warsan Shire and Kei Miller alongside classics by W.H Auden, Emily Dickinson and Tennyson, with poems nominated by poets, footballers, astronauts, scientists and members of the public.
She has curated for theatres and the Tate Modern, composed music for the National Theatre and in 2014 set Dylan Thomas' A Child's Christmas to music, which in 2018 was adapted into a ballet.
In 2013 Cerys won broadcaster of the year at the SONY Academy Radio awards, and the following year was honoured with an MBE, a St David Award for services to culture from the First Minister of Wales and an honorary degree in music from Swansea University.
In November 2016 she won 'Best Presenter ' at the Audio Production Awards in London.
Her self produced album of traditional Welsh songs, 'Tir' is the biggest selling Welsh language album of the past ten years.
Her sing-a-long book 'Hook, Line and Singer' published by Penguin in 2013 was a Sunday Times bestseller.
Cerys' books for children are 'Tales from the Deep' (two stories in one: the Lady of the Lake and Ghost Bells of the Lowlands) and 'Gelert: A Man's Best Friend'. Both published by Gomer.
Cerys is Vice President for Shelter and the Hay Festival of Literature and the Arts, patron of the Dylan Thomas Society and Ballet Cymru and President of Gwalia Male Voice Choir, London.