We are excited to announce the first of the Caught by the River line-up for September. There will be more literary and poetry announcements to follow, but for now, feast your eyes on what's in store.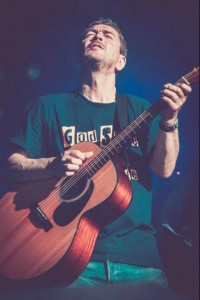 MICHAEL HEAD – Once described by the NME as a 'lost genius and among the most gifted songwriters of his generation', Michael Head is unquestionably a Liverpool legend and an effortless and deeply soulful songwriter.
MICHAEL CHAPMAN – Veteran British songwriter and guitar sage Michael Chapman ranks among the innovative mid century English guitarists who transposed the atmosphere and syntax of the blues to a British context through reinvention and deconstruction, rather than imitation. His music is suffused with the crooked logic, unfulfilled longing, and existential danger of dreams, shaded with his own wry sensibility of Northern darkness.
PICTISH TRAIL – Born out of a compulsion to make infectious, melody-driven music from a treasure trove of secret sounds, Pictish Trail's spectral songs are filtered through a sun-warped pop lens, where heart-pumping guitar shriek-outs collide with sampled gurgles, and fractured lyrics figure-skate over sine-waves of glacial synth. Something of a sonic hermit, he spent large parts of the past few years tucked away in his caravan on the Hebridean isle of Eigg, feverishly working on Future Echoes: 2016's follow-up to his critically acclaimed 2014 double album Secret Soundz Vol. 1&2.
ROZI PLAIN – Rozi Plain's most recent album -Friend- is a spellbinding reaffirmation of the now London-based singer-songwriter as one of the most unique and original voices in UK alt-folk, and features contributions from Hot Chip's Alexis Taylor and members of Francois & The Atlas Mountains among many others.
AMBER ARCADES – Amber Arcades is the moniker of Dutch-born musician Annelotte de Graaf. Her latest record Fading Lines, is as dreamy and esoteric as it is gripping, presenting slightly off, floating pop melodies over a mixture of kraut-inspired drums, cutting guitars and fuzzed-out organs.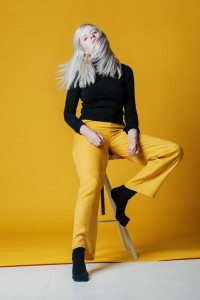 JEB LOY NICHOLS – Jeb Loy Nichols was born in America, raised in Missouri, spent time in New York, Spain and London, and now lives in Wales. Rolling Stone Magazine has called him "The high priest of country cool."  His latest record, Country Hustle, was named "The Right Now Sound For A New Millennium" by The Nashville Scene.
FLAMINGODS – Flamingods are a five-piece, multi-instrumental band formed in Bahrain in 2009. The group puts a focus on exploration and experimentation, often taking influence from different cultures around the world by use of an extensive collection of instruments from as far as Nepal, Thailand, Indonesia, Turkey, Japan and Tanzania.
GIRL RAY – The winsome melancholic embers of Girl Ray began amongst the scattered brown brick rows of North London. They have been writing demos since their mid-teens about wanting to skateboard, how much they hate Mick Jagger and the school dinner ladies. Their debut album Earl Grey will be released by Moshi Moshi Records in June 2017.
THE ORIELLES – The Orielles – sisters Esme and Sid Hand-Halford and friend Henry Wade – formed after meeting at a house party, with the sisters only learning how to play their instruments after getting the band together. Keen advocates of DIY methods and following riot grrrl bands and California groups, The Orielles put their own stamp on that lo-fi sound. Receiving strong praise from NME, Steve Lamacq and Amazing Radio's Shell Zenner, a strong following in Leeds, Manchester and their hometown of Halifax has grown into country-wide interest.
DAVID KEENAN – The place is Airdrie. The year is 1983. Memorial Device, the best band that never existed, are about to change everyone's lives forever. This Is Memorial Device, the debut novel by David Keenan, is a love letter to the small towns of Lanarkshire in the west of Scotland in the late 1970s and early 80s as they were temporarily transformed by the endless possibilities that came out of the freefall from punk rock.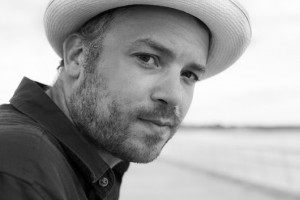 WILL BURNS – Will Burns is poet-in-residence for Caught by the River. A regular reader of his work at festivals across the country, his marvellous debut pamphlet, published through the prestigious Faber New Poets scheme in 2014, was hailed for its 'quiet intelligence and subtle ways of seeing', for a voice that is 'rough but still tender, solitary, ruminating'. His equally brilliant second pamphlet was published by Clutag in 2016.
MARTHA SPRACKLAND – Martha Sprackland's debut pamphlet, Glass As Broken Glass, was published in January 2017 with Rack Press. Martha was twice a winner of the Foyle Young Poets of the Year Award and received an Eric Gregory Award in 2014. Previously founder-editor of Cake magazine and assistant poetry editor for Faber, she is currently an idle lark about (finishing a first collection) and, with Will Burns, is poet-in-residence for Caught by the River.