……and here's wishing you an outstanding 2017!!
Also, in case you didn't know, I'm broadcasting my BBC 6 music show LIVE on Christmas Day from 10am – 1pm : Please feel warmly invited to join me…..
I'll have tons of classic Christmas treats from Dylan Thomas to Anne Bronte, Judy Garland, Clarence Carter to Smokey Robinson. Add to that a Welsh choir and a Ukrainian Christmas classic and a jam at midday where we can bang the saucepans to the beat as we cook Christmas dinner. Music and words for the song are below: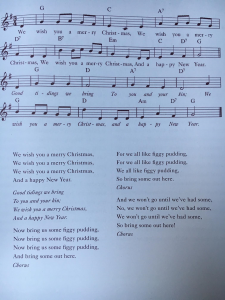 Please share on Facebook and Twitter – let's make it a massive Christmas knees up!
Much love, as always
Cerys