OUR FRIDAY NIGHT AUTHENTIC WILD WEST HOEDOWN!
The anarchic hillbilly barn dancing band Cut a Shine will team up with Stompin Dave and his Blue Grass Band to host a rip-roaring, thigh-slapping, pavement-stomping, exhilarating, heart thumping, blood pumping Friday night hoedown to get The Good Life Experience started. These bands are the real deal, they've spent years touring with American Blue Grass ensembles learning proper fiddle and banjo tunes and dances. So bring your cowboy hat and boots and get ready to dance.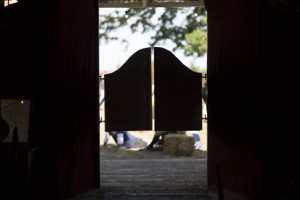 XA MILNE AUTHOR OF THE SEAWEED COOKBOOK
Xa Milne is Co-Founder of Mara Seaweed and author of The Seaweed Cookbook. While investigating wild edibles for a newspaper column and co-authoring the book Seaweed and Eat It back in 2008 her passion for seaweed was ignited and is still going strong. Xa's seaweed odyssey has taken her from the beach to the kitchen where she lays out ordinary every day ingredients which can be easily combined with seaweed, either fresh or dried to enhance our health and enjoyment of life. She's going to tell us all about it in her talk at The Good Life Experience.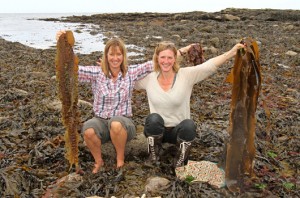 GIRL RAY NAMED THE GUARDIAN NEW BAND OF THE WEEK
Hot young North London Band Girl Ray will play the Caught by the River stage in September and we cannot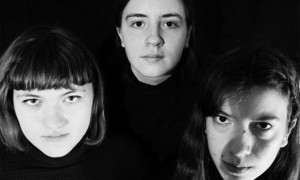 wait. This week they released their new video Stupid Things, and at the beginning of the month they were named The Guardian's New Band of the Week, when their music was described as lo-fi pop of teen romance with nods to 70s balladry.
LOSE THE PHONE + TAKE UP A HOBBY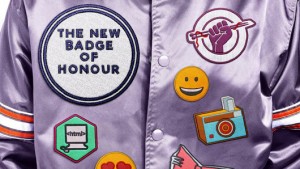 Stylist's article this week on escaping your phone in your precious downtime really resonated with us. It talks about finding a 'flow' state – the level achieved when we're so absorbed in an activity that we lose all self-consciousness and time seems to fly by. It provides a great list of potential new hobbies, from trampolining to walking book clubs. Oh and they had us anyway with their excellent selection of badges.
ALEX POLE FIRES UP THE FORGE
Good Life Experience blacksmith Alex Pole will be back this year and this time he's bringing The Forge. This is will be a much bigger operation and four festival goers at a time will have the chance to take part in his hour long workshops making campfire tools and equipment, and many more can see his spectacular demos throughout the day and evenings. There will be a shop selling products with a connection to The Forge, and there will also be The Forum, an open space with other workshops and speakers and discussions. We're really excited that EJ of Hatchet + Bear -our very first craftsperson at The Good Life Experience in year one- will run spoon carving workshops in the forum teaching ten people at a time to carve their own spoons. There will be a charge for these workshops to cover material costs, and you will be able to sign up for a space when you get to the festival.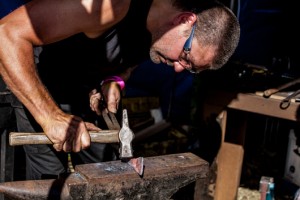 Festival tickets are selling fast so make sure you get yours here
See you there !