Earlier this year we went to a fundraiser for the LGBT charity Stonewall. Stonewall – acceptance without exception – was founded in 1989 and since then has been at the forefront of unprecedented social and legal advancement for LGB people living in Britain. In 2015 they extended their remit to campaign for trans equality. The British Army has once again proved its commitment to creating an inclusive workplace with its 32nd placing in the 2016 Stonewall Top 100 Employers workplace equality index, a climb of 14 places from last year.
I went head to head with other party goers in a bidding fight to secure the prize of spending a day with the British Army on Salisbury Plain; and a promise to drive around in a tank. So I went high and won the auction prize.
It was worth every penny, not just for the charity, but watching my family learn more about the roles of the different regiments. From the Engineers to the Intelligence Corps, we met divers, dog handlers, land mine clearers, cooks, lancers and riflemen. We felt the power of  fire arms on the rifle range and then watched an astonishing display which included Mastiffs, Apache helicopters and a flyover by a Vulcan aeroplane. Huge explosions warmed our faces, despite exploding hundreds of metres away, and filled the air with dust like black snow..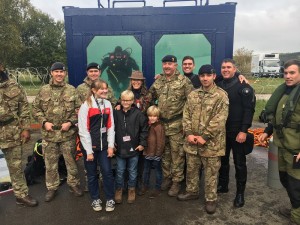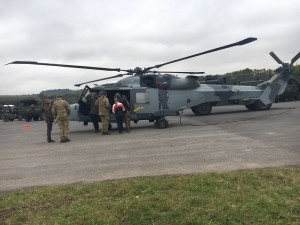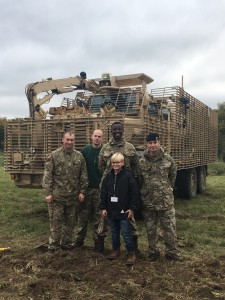 All our thanks go to those who made it possible : Stonewall and all at the Army: Captain Henry Thomson, Major General Patrick Sanders, Iron Division and everyone we met that unforgettable day..